2nd Annual Head & Neck Cancer Run/Walk
The Head and Neck Cancer Foundation Is Proud To Present:
The first annual head and neck cancer run/walk for a cause event will be held on May 21st, 2023 at 9 am. The event will start at Thomas Beach on Lake Bde Maka Ska – 3751 West Bde Maka Parkway, Minneapolis, MN.
Details:
Walkers, runners and volunteers come together to honor cancer survivors, raise awareness about reducing cancer risk and raise money to bring hope to cancer patients. Participation starts at $25.
Making a Donation Online
You can donate securely online at our online merchant account, PayPal. If this is your first time donating to the Head & Neck Cancer Foundation, you will have to follow the registration process and complete all of the needed forms.
To Donate, click the green "donate" button to start the secure process:
The Head and Neck Foundation is a 501(3)(C) charitable foundation and all donations are fully tax deductible.
Special Thank You To Delta Dental
Delta Dental of Minnesota is sponsoring Minnesota Head and Neck Cancer Foundation's, Head & Neck Cancer Awareness Walk 2022 with a with a $1,000 sponsorship. Thank you for your generous donation!
Head & Neck Cancer Foundation Collaboration With Kind Lips
Head and Neck Cancer Foundation is proud to announce a collaboration with Kind Lips. For every tube of lip balm purchased by an oral health provider, 20% will be donated to the HNC Foundation. Be Kind to your Lips and Improve Oral Health and Cancer Awareness! Also, save 10% today using code FIGHTCANCER.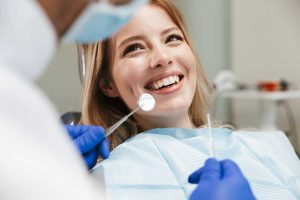 When was the last time you had oral cancer screening? When performing oral cancer screening, the doctor checks for symptoms of cancer in your mouth. Doctors advise patients to have this type of cancer screening at least twice a year so that they can identify signs of mouth cancer early when there is a great
Read More »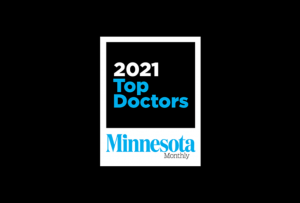 Dr. Kademani was named one of 2021's Top Doctors according to a Minnesota Monthly. The statewide survey conducted by Professional Research Services asked not just ordinary people but also peers and other doctors to determine who is deserving of this honor. The survey includes thousands of votes and due to Dr. Kademani's utmost respect from the
Read More »
In the November/December edition of Minnesota Monthly, Dr. Kademani, DMD, MD, FACS, and Julie Kline, NP, were featured as the Best Dentists of 2020. As reported by the article, Dr. Kademani has been featured in both Minnesota Monthly's Top Doctors and Best Dentists lists. Deepak Kademani, DMD, MD, FACS and his team of dentists practice a full
Read More »