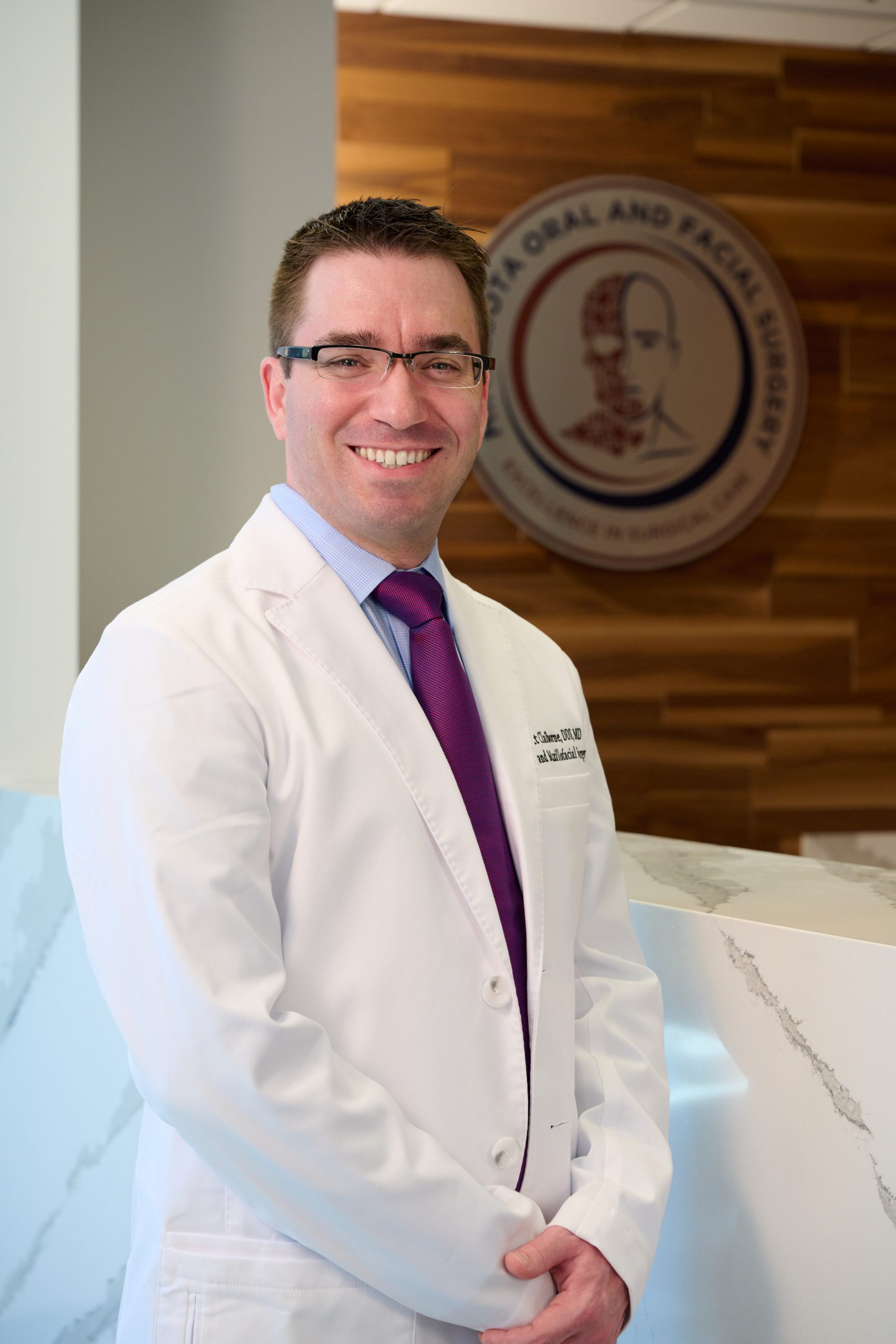 Dr. Scott Claiborne
DDS, MD
Dr. Claiborne is originally from North Carolina, where he earned his Bachelor of Science in Biology and History, with honors, from Wake Forest University in 2004. He attended the University of Maryland from 2005-2009, where he received his Doctor of Dental Surgery degree.
Upon completing dental training, Dr. Claiborne was selected for the six-year Oral and Maxillofacial Surgery Residency at the University of Connecticut. He completed the Doctor of Medicine degree from the University of Connecticut from 2009-2012. This was followed by two years of General Surgery training from 2012-2014, which included rotations in Plastic and Reconstructive Surgery, Surgical Intensive Care, Trauma, and Pediatric Surgery. His certificate of residency training in Oral and Maxillofacial Surgery was awarded by the University of Connecticut in 2015.
Following residency, Dr. Claiborne was accepted for an advanced fellowship with Dr. Kademani in Oral/Head and Neck Oncology and Reconstruction at North Memorial Medical Center from 2015-2017.  The surgical experience included Oral/Head and Neck Cancer, Benign Tumors, Salivary Gland Tumors, Thyroid Surgery, Craniofacial Trauma, Temporomandibular Joint Reconstruction, and Complex Facial Reconstruction.
He maintains a strong clinical interest in the diagnosis and treatment of patients with chronic head, neck, and facial pain. He has written multiple textbook chapters and presented research at local, national, and international meetings in the field of Oral/Head and Neck Oncology. He was also board certified by the American Board of Oral and Maxillofacial Surgery in 2012.
Dr. Claiborne is a classical pianist, designated as "Musically Advanced" by the National Federation of Music Clubs.  He received several scholarships and state awards in competition. In his spare time, he enjoys reading, studying history, tennis, and golf.
Please contact our office by phone or complete the appointment request form below. Our scheduling coordinator will contact you to confirm your appointment and instructions on how to proceed.