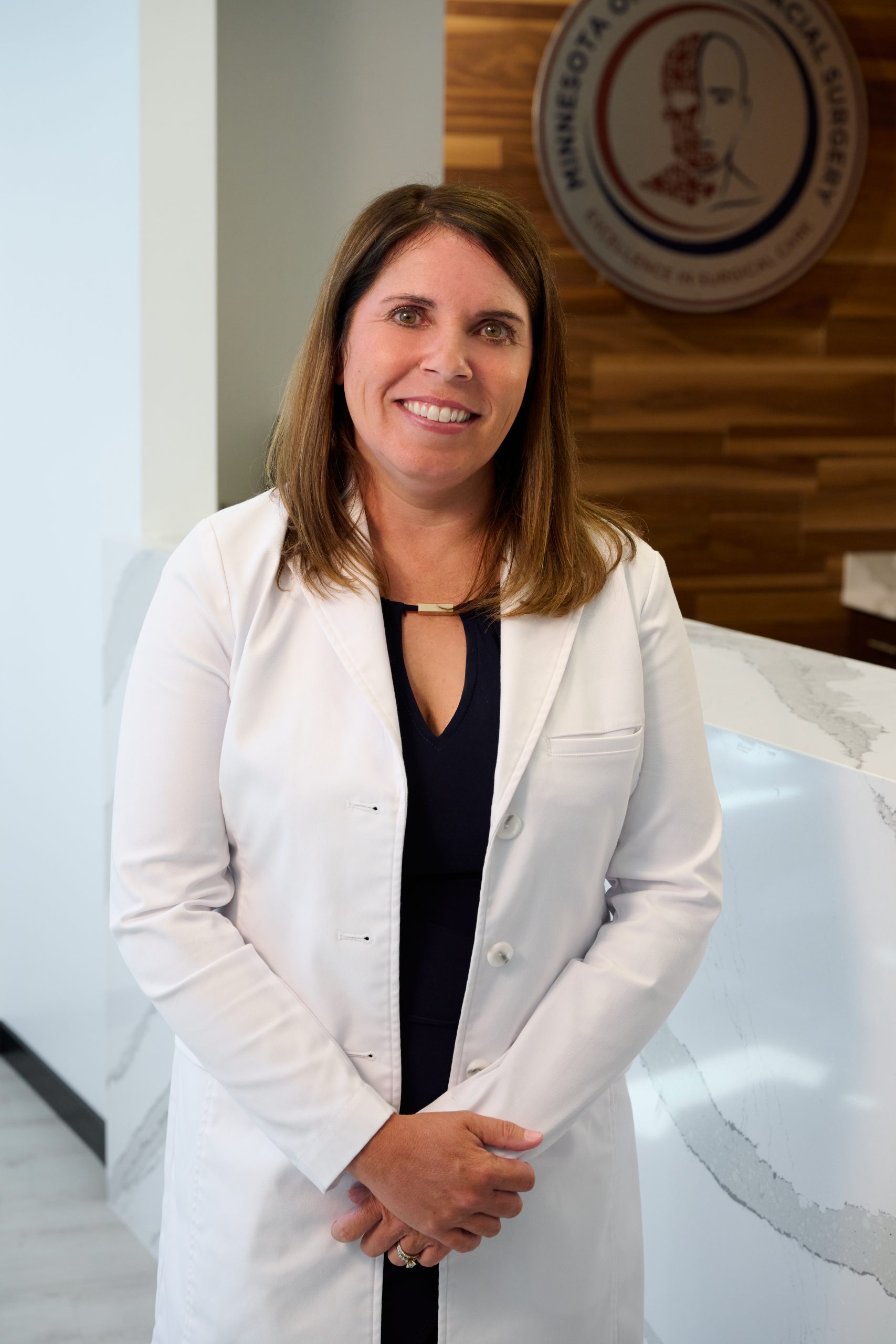 Julie Kline DNP, BSN-RN, is a family nurse practitioner who started her career with a Bachelor of Science degree in Nursing from the University of Portland, OR in 1998. She returned to Minnesota and spent many years immersed in Emergency Room and Intensive Care Unit nursing, then spending almost 10 years as a helicopter flight nurse. She went on to obtain her doctoral degree as a family nurse practitioner from the University of Minnesota in 2014.
Her career in Oral and Maxillofacial Surgery started in 2014, where she discovered a passion for head and neck oncology and helping patients from diagnosis to recovery on their medical journey. With Minnesota Oral and Facial Surgery, she has developed a practice that manages the care and coordination for head and neck pathology, craniofacial trauma, TMJ dysfunction, sleep apnea, therapeutic and cosmetic aesthetics.
When Julie is home with her husband and two daughters, she enjoys traveling, a new found love for golf league, boating, snowboarding, and relaxing by a bonfire with friends. She enjoys her work very much and looks forward to seeing her patients, understanding their needs, and navigating a complex medical system to achieve the best possible outcomes.
Please contact our office by phone or complete the appointment request form below. Our scheduling coordinator will contact you to confirm your appointment and instructions on how to proceed.